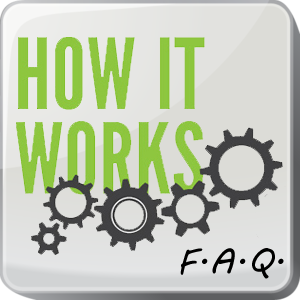 How does it work?
Artists perform their 30-45 min set and the show is live streamed with HD video, and studio sound quality, to YouTube or the artists Facebook page.
Shot with 4 HD cameras, and the audio is multi-tracked in Pro-Tools, and mixed and mastered before going out to the live feed.
Up to 15 guests are allowed in the studio during the taping, so use it as a show, a fundraiser, or a way to get great quality live footage.

What does it cost?
The live stream with multi-tracked, mixed and mastered audio and 4 camera HD video is $150 (a $400 value)

How do the artists make money?
All donations and ticket sales over $150 go to the artist. So there are a few options available
1) Sell up to 15 tickets to the taping at $10 each to cover the cost
2) Choose to make the online event private, and require a ticket purchase to watch
3) Sell merchandise during your show to fans watching anywhere in the world
4) Tips and Donations! Just let fans know what you are working on, and how they can help. They love to support their favorite artist, so it is a great way to raise funds and awareness for whatever projects you are working on

How do I get tickets?
Online ticketing is available, with options to buy a ticket for the taping and to donate to the artist. They can be purchased from anywhere in the world and, will receive info on how to watch online and directions to the studio. All purchase/donation info will be forwarded to the artist as they come in.

Are ticket sales a requirement?
No Way! If preferred, cover $150 and invite up to 15 guests, or no guests...it's up to you.

Do we get the video of the performance after the show?
Absolutely, that is the point! The video is included and available for the artist to release whenever they want.

Can I change the lighting/background?
Yes! Choose custom lighting and backgrounds for the projector wall and give each song a different look, or use your logo for branding. We have many backgrounds on file, or you can put something together and we will put it up for you.

Where does it stream to?
Your favorite platform, normally YouTube, OR on the artists Facebook page

Can I stream from my own YouTube channel?
Yes, as long as it is approved for live streaming, no problem.

What other services do you offer?
We offer studio services; like tracking, mixing, and mastering; as well as onsite music videos/filming, virtual reality/360 videos, and live sound services.